Please select a winery of interest to view a complete list of Red Wines.


Douro is a Portuguese wine region centered around the Douro River in the Trás-os-Montes e Alto Douro region. It is located some distance upstream from Porto, sheltered by mountain ranges from coastal influence. The region has Portugal's highest wine classification as a Denominação de Origem Controlada (DOC). While the region is associated primarily with Port wine production, the Douro produces just as much non-fortified wines typically referred to as "Douro wines" as it does fortified wine.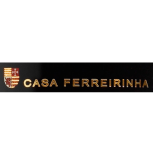 Lisboa, until 2009 named Estremadura, is a Portuguese wine region classified as a Vinho Regional (VR). While the Beiras and Alentejo VRs are largest geographically, the Lisboa region is Portugal's largest producer of wine by volume. The region stretches from Lisbon along the Atlantic coast to the Bairrada DOC.
The Península de Setúbal region is located in Portugal's western coast line, south of Lisbon. Its climate is characterized by a mixture of subtropical and Mediterranean, and the soils are clayey, limestone and sandy giving origin to great wines. Reds are full bodied, of an intense colour and a full aroma, with notes of dried fruits and spices. Whites can be distinguished by their straw colour, are smooth and warm in the mouth and with fruity aromas.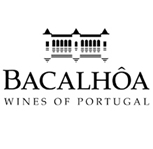 Alentejo is Portuguese wine region located in the Alentejo region of the country. The entire region is entitled to use the Vinho Regional designation Alentejano VR, while some areas are also classified at the higher Denominação de Origem Controlada (DOC) level under the designation Alentejo DOC. Located in the southern half of Portugal, the Alentejo region covers about a third of the country and is sparsely populated. The region is noted for its vast cork production but has in recent years garnered attention for its table wine production.